Wolf Clan Is One Of The Known Clans, which is made by Alpha Wolf, but sadly there are some posers and some wolves still come online, but not a whole lot go on Toontown, it was one of the first wolf clans, but some others used the name 'Wolf' in their clan names, that does not mean they copied. Dire Wolf is one of the second most known clans, incuding Timber Wolf Clan. A smaller wolf clan was called Eternal Wolf clan. There are many wolf clans, since there are many types of wolves. Please don't yell at other wolf clans if they have used the name wolf in it, or start drama. There are more than one type of wolf.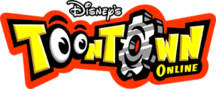 Wolf Clan is inactive, since 99% of wolves quit Toontown, deleted their Toons, or don't go on them anymore. You may rarely see a wolf in Toon Valley, Nutty River, or somewhere, but that is very very rare.*
Ad blocker interference detected!
Wikia is a free-to-use site that makes money from advertising. We have a modified experience for viewers using ad blockers

Wikia is not accessible if you've made further modifications. Remove the custom ad blocker rule(s) and the page will load as expected.