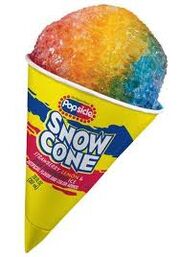 Welcome to the Snow cone clan page! Heres how to join:
make a cat
any color
any shape
must have "Snowcone" in name
meet me in toon valley, everyday at 3-5PM
NOTE: You must b a member! we work to get laff. When a good number 10+ clan members reach 55+ life and have toonup, we will do VP! you must have toonup and at least 55 laff points to join in on VP. Fact : Clan is still active. (Incredible Hulk)
RULES:
only i can add members unless i say you can
dont make fun of members. EVER.
have fun.
there can only b one Leader, ME
----------------------------------------------------------------------------
name examples:
that one snow cone [taken]
cute snow cone
purple snow cone[taken]
scary but weird snowcone
useless snowcone
red snowcone
blue snowcone
creepy snowcone
candy snowcone
---
official district: Kooky Grove
This clan may attack yours.
Ad blocker interference detected!
Wikia is a free-to-use site that makes money from advertising. We have a modified experience for viewers using ad blockers

Wikia is not accessible if you've made further modifications. Remove the custom ad blocker rule(s) and the page will load as expected.