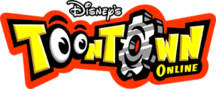 Ocean clan was created back in 2006, Their old leader Oceanic cat Had left. They left toontown for a few years returning in 2012, Now ocean leads the clan.
How to make a ocean toon
Edit
Any animal except dogs And horses & Any body type
Make your ocean toon mostly blue you can pick any color for the feet though :)
Try mixing up colors like green & orange or red & purple for the clothes
Either go to toon valley or loopy harbor ttc
Our home & places
Edit
Home : DDL ( Sometimes Dock when we get bored )
Camp : Chip & dales
Hotel : Snooze bar
District : : Loopy harbor
Advertising district : Toon valley
Random clan
Thunder clan
Epic clan
Leaf clan
Cookie clan
Movies & videos
Parties JB fests
Festivals
Holidays
1 : Shallow puddle
2 : Deep puddle
3 : Tiny pool
4 : Big pool
5 : Shallow pool
6: Deep pool
7 : Tiny lake
8 : Big lake
9 : Shallow lake
10 : Deep lake
11: Tiny sea 
12 : Big sea
13 : Shallow sea
14 : Deep sea
15: Tiny ocean
16 : Big ocean
17: Shallow ocean
18 : Deep ocean
Ad blocker interference detected!
Wikia is a free-to-use site that makes money from advertising. We have a modified experience for viewers using ad blockers

Wikia is not accessible if you've made further modifications. Remove the custom ad blocker rule(s) and the page will load as expected.