Monster Cog Buster Clan is a where people fight boss cogs, Go on Cog Buildings, Go on Field Offices and enter factories, cash vaults, DA Offiices and Bossbots golf. Theres a rumor that if Cog Nation is out this will able to enter and look around or (for toons who fight all the bosses) will fight the chairman.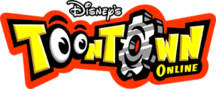 Fling (Owner)
Super Violet (Fling's Other Toon)
Midpaw
Ramona
Ad blocker interference detected!
Wikia is a free-to-use site that makes money from advertising. We have a modified experience for viewers using ad blockers

Wikia is not accessible if you've made further modifications. Remove the custom ad blocker rule(s) and the page will load as expected.