Ivy Clan was founded way back around 2008-2009. Due to a lot of reborns, we tend to have several generations of this clan.
1st Generation(2008-2009): Ivy Clan was created by the original leader, Ivy.
2nd Generation(2009-2010): Little Ivy took over Ivy's spot and led the Clan for several years until a conflict occurred.
3rd Generation(2010-2011): Spirit Ivy took over Little Ivy's spot and led the Clan for a year.
4th Generation(2012): Enchanted Ivy revived the Clan
5th Generation(2012-present)- Spirit Ivy made a comeback and was allowed back as the leader of the Clan once more
.
Present Day
Edit
Ivy Clan can be mostly described as a group of close friends who does things together such as playing games, roleplay, Skype, or just chat away as the day slowly comes to an end! Ivys are free to make their own decisions when it comes to training, so if you want to be an uber, go right ahead! If you don't like to train, that's fine as well!
Leader:
Spirit Ivy
Co Leaders:
Lemon-Lime Flavored Ivy
Insane Ivy
Fire Ivy
Enchanted Ivy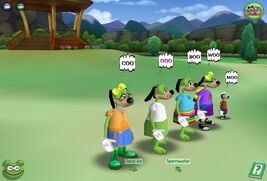 Co-Co Leaders:
Glittering Ivy
Moonlight Ivy
Bouncy Ivy
Pie Ivy
Overgrown Ivy
About Us
Edit
Be the first to add something here?
Ad blocker interference detected!
Wikia is a free-to-use site that makes money from advertising. We have a modified experience for viewers using ad blockers

Wikia is not accessible if you've made further modifications. Remove the custom ad blocker rule(s) and the page will load as expected.