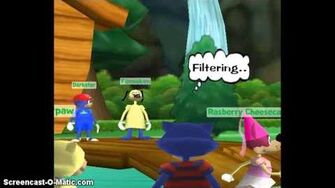 AwakenClan
Edit
AwakenClan was reformed by Darkstar who led the Clan back in 2013, and reawoken by Fallstar in late April of 2015. Since we are reviving ourselves, we are only 27 members strong, but we are active, we will grow strong to be the clan we once were. Our districts are Baroque Bluffs, and Brush Bay on Toontown Rewritten, and Hollandia on Toontown Fellowship. Our main camp is Baroque Bluffs, Toontown Rewritten.
Toonbook - http://www.toonbook.me/group/3400
deviantart - http://awakenclantt.deviantart.com/
Reawoken by Fallstar
Edit
AwakenClan has been reawoken by Fallstar! We are 27 members strong, and we are still recovering from being disbanded by me, Fallstar, and Moonstar a couple months ago, and the impact of Darkstar quitting, but we are growing, we will help the warrior community grow strong. 
To know of the members names, go on the AwakenClan profile on DeviantART.
Here's the link. http://awakenclantt.deviantart.com/
Ad blocker interference detected!
Wikia is a free-to-use site that makes money from advertising. We have a modified experience for viewers using ad blockers

Wikia is not accessible if you've made further modifications. Remove the custom ad blocker rule(s) and the page will load as expected.